Spring into Summer with These Shirts For Women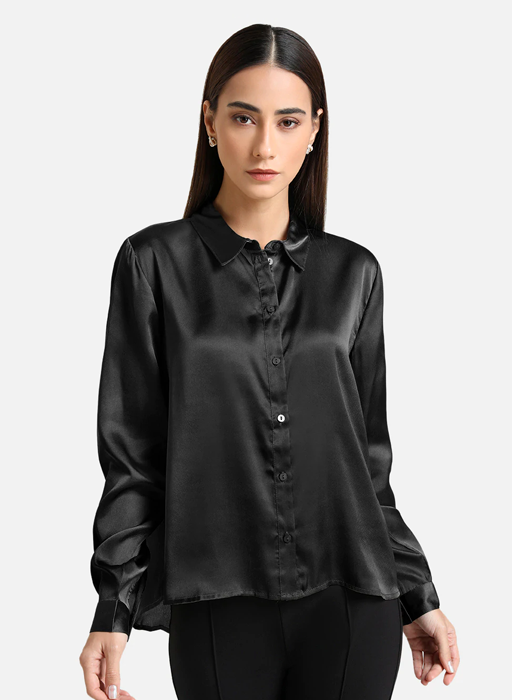 Ladies' designer tops hold a significant position in the world of women's fashion. For the modern woman, simple shirts have evolved from a bare essential to the ultimate of style and grace. Designer shirts for women has changed throughout the years, incorporating the old and adding new twists for a fashionable, up-to-date appearance.
How to choose a perfect shirt for women this summer season?
Wear a denim shirt over a tank top and colourful capris for a casual stroll down the street. A charming feminine shirt with an embroidered collar, delicate lace, or soft frill details will dazzle your pals during a get-together. To add oomph to your shirt, put together a corporate look with a blazer or waistcoat. To turn heads in the boardroom, pair these semi-formal shirts with amazing footwear and a leather handbag. A tangerine orange or hot pink shirt will add some colour to your closet, while a shade of mint green or chilly coffee will keep your look subtle.
To help you pick the trendiest shirts we are here:
Casual Shirts For Women
Women's casual shirts are available in a wide range and styles. Pick from our collection of printed shirts for women to complete your ensemble. Summer day out attire would be a lovely floral number paired with denim shorts, while club gear would be an animal print shirt paired with black trousers. Women's blue shirts for an ethnic variety and pair the top with leggings or skirts for a striking fusion look. Boots and a beautiful beaded necklace complete this entertaining ensemble.
Semi-Formal Shirts for Women
Women's semi-formal shirts are extremely fashionable and come in a variety of patterns. Wear a striped pantsuit with a white semi-formal shirt. With a sleek belt and animal print pumps, you can take the style to the next level. When coupled with a pencil skirt or slim-fit pants, the semi formal shirt for women and glam up for a special occasion.
Play around with different looks and enjoy every event in ease and effortless elegance with the Kazo must-have shirts for ladies. Choose from a variety of styles to complement the occasion, ranging from classic monochromatic hues to vibrant solid colours and prints.