Must-have Jumpsuits for Every Girl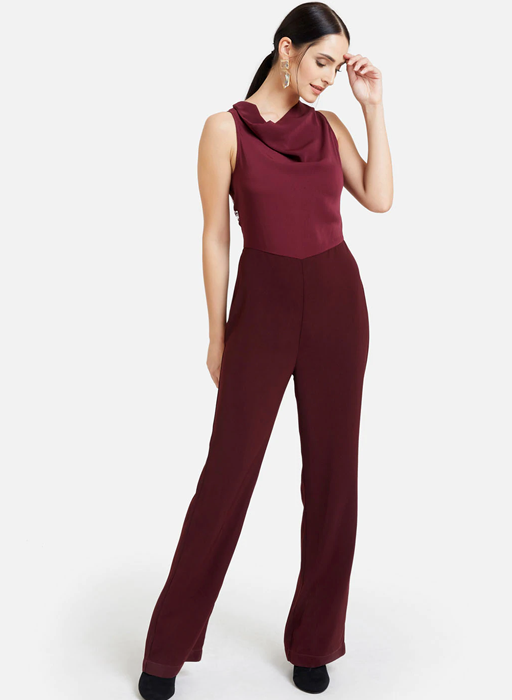 For 21st-century women, jumpsuits are a better, simpler, and more hands-on alternative to dresses. What can be better than having the comfort of pants combined with the elegance of a dress?
A jumpsuit is making a fashion statement that is fit for all events and occasions. One-piece jumpers can easily turn an everyday boring look into something stylish and beautiful. With the right fit and fabric, they can also be an alternative for evening parties to formal meetings.

How to choose the right jumpsuit?

Consider your requirements before purchasing a jumpsuit. Are you looking for a casual jumpsuit for the day or something more dressy and dazzling for the evening? Is it necessary to wear long sleeves to combat the heat, or would a strapless style help you beat the heat? You'll be able to start focusing on the fine print once you've identified your requirements. Styles that are tight at the waist and looser in the legs are the most flattering in general. Wide-leg jumpsuits that end just above the ankles are quite flattering on tall women. If you're short on height, you'll prefer a sleek, cropped shape to prevent looking suffocated by the cloth.

We have compiled a list of jumpsuits that every women's closet should have -

Floral Pattern Lace Jumpsuit
Jumpsuits with floral prints are a visual treat. They come in a variety of colours, most of which are multicoloured or solids. Accessorize them with metallic items for a trendy effect. For hot seasons, a floral jumpsuit for women is a lovely option for a coffee date. Wherein for cold winters you can layer it up with coats or jackets for dinner or get-togethers.

Check out the dazzling floral pattern lace jumpsuit with a unique style and look.
Off-Shoulder Jumpsuit
An off-shoulder jumpsuit is a pretty casual and romantic feel outfit, perfect for summer parties and casual dinners. Put on flat shoes or heels to create a stunning look for all occasions. The cute knot tie with fitted upper torso and waist gives you all the comfort and elegance you require to steal the spotlight.
Here is the top off shoulder jumpsuit for a look you will love.
Stripe Jumpsuit
Step out in flawless style with a Lurex Stripe jumpsuit. A stripe pattern is always in and a go-to attire to fit every occasion. Every girl must have a range of stripe outfits added to the wardrobe to create a fun and elegant attire by accessorizing or by putting on your favourite footwear to glam casual to a formal look.
Basic Sleeveless Jumpsuit
A basic sleeveless jumpsuit can never be a bad idea for all your styles. The stretchable jumpsuit with front tie-up can be paired with block heels and a sling bag for a comfortable party look. For a formal office look pair it up with heels and a blazer.
Add the charming sleeveless jumpsuit to your wardrobe and make a statement with every style.
With the range of Kazo must-have women's jumpsuits play around with different looks and enjoy every occasion in comfort and effortless elegance. To match the occasion, choose from a range of styles ranging from classic monochromatic hues to lively, solid colours and prints.